We will attest all your documents.
We will draft your professional sponsorship.
We will carry out the relevant accommodation survey needed to satisfy the immigration rules.
We conduct appeals against the refusal of visas.
The immigration rules on visitors state that people must: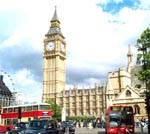 Be genuinely seeking entry for a period stated by them which is for not more than six months;
Intend to leave at the end of their visit
Not intend to take employment, paid or unpaid, or to produce goods or provide services, including selling goods or services direct to the public, during the visit;
Not intend to study at a state school;
Maintain and accommodate themselves and any dependents from resources available to them, without working or recourse to public funds; or be maintained and accommodated by relatives or friends;
Be able to meet the cost of their onward journey.
Our team of expert lawyers can help you prepare a case for anyone who is intending to visit you in the UK. We are also successfully helping clients with appeals against the refusal of visit visa applications. Contact Us!